Garbage Disposal Mesquite
Did you know that our professionals are also qualified enough to handle your garbage disposal services? At Plumbing Mesquite, we realize how important that these kitchen utilities are, so we do our best to handle them quickly and easily. With us on your side, your cooking space will be in like new condition quicker than you once thought.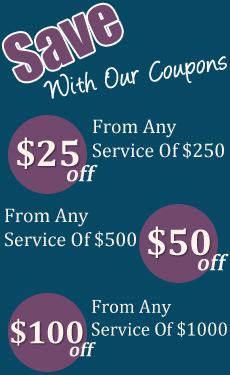 Garbage Disposal Services That Keeps You Covered
A garbage disposal is something that a lot of our customers have been paying more attention to lately. We know how much our Texans love to whip up their favorite dishes for their buddies, and having disposals present makes the clean up process so much easier. With that being said, wouldn't you want one of these in your home?
A garbage disposal repair is not something that you should have to worry about when you need it. Even though that disposals are very tough pieces of machinery that can withstand a lot of use and wear, they will sometimes need to be lifted up with the assistance of a licensed plumber that knows what he is doing.
We Can Help You Fix Or Replace Your Garbage Disposal
If you are looking for the best garbage disposal repairmen in Texas, then Plumbing Mesquite is the company that you need to be keeping your eye on. Our guys have been working on these appliances for years now, and they know everything that needs to be done when your malfunctions give you tons of grief.
However, repairing a garbage disposal may not always make the most sense for your given situation. If you have a unit that is heavily damaged and on the cusp of conking out for good, then your best bet would be to simply get the entire thing replaced. Contact us now for more info on this.